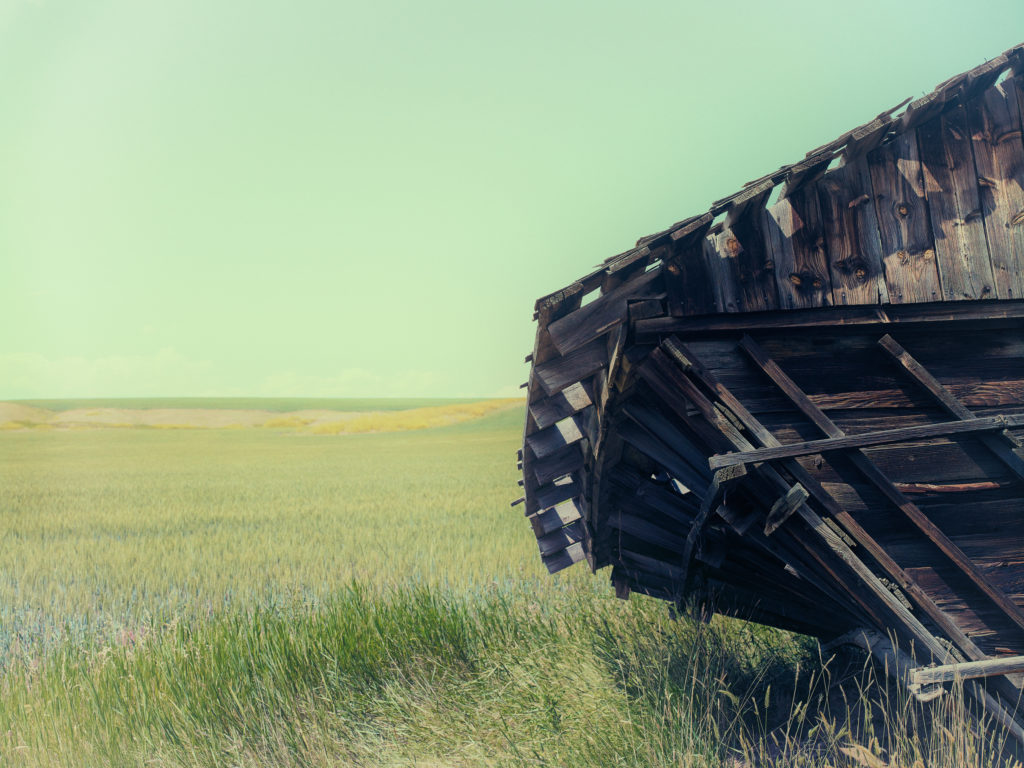 The uniforms stand at the ready in our new "10 Items" exhibit focusing on "The Way We Wore." You'll never see a cleaner Dairy Queen getup. Also featured: Oddfellows gear, hats for many occasions, and a meter maid outfit (including the incredibly courteous note that out -of-town visitors received despite lack of parking skill). Dozens turned out at the opening Dec. 15 to see the new offerings and share in some holiday cheer. With the area foresters partying on the second floor, it was quite a lively night.

Also downtstairs and across the hall from the uniforms, Jeff Corwin's photography of Western landscapes, many of them Montanan, show vistas from all over, including Norris (above).
Corwin's photography stays up through April, the uniforms through August.
However, you might as well visit soon because our decorations and bits of holiday history that appeared in every room–courtesy volunteers and a hundred schoolkids from Bigfork to Kalispell–many only be up for another week or two. Don't miss 'em!